Welcome
Welcome to the
9th fib International PhD Symposium in Civil Engineering
from July 22 to July 25, 2012
at the Karlsruhe Institute of Technology (KIT), Germany.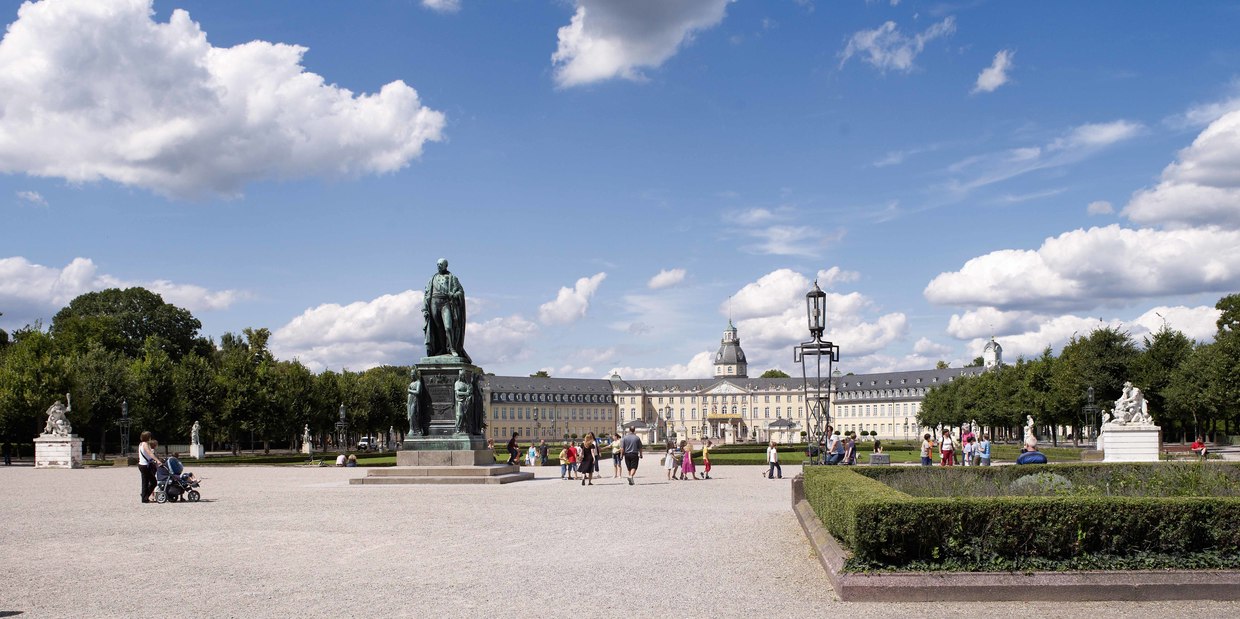 Update (June 6, 2012):
Little more than one month to go! The 9th fib International PhD Symposium in Civil Engingeering is getting closer. Meanwhile the review prosess was successfully completed. By now you should have been informed upon the acceptance of your paper or you were either asked, to make further ammendmends to your paper. Thank you very much for your contribution to this event.
Your presentation
We are now looking forward to meeting you in Karlsruhe and we are excited about your presentations. Please keep in mind, that for the presentation you have 20 min time. Your presentation is followed by an additional 10 min for discussion and questions. We would kindly ask you to strictly limit your presentation to the time given above, i.e. 20 min, as the chairman and chairwoman, respectively, will be very strict on time management for reasons of fairness.
For your convenience, we will provide a computer with Microsoft Windows 7 and PowerPoint versions 2003 and 2010, as well as Adobe Acrobat X installed. Further the computer will be equipped with the latest video codecs, in order to assure proper video display. Please bring your presentation using an USB memory stick and hand it over to a staff member of our registration desk upon registration no later than Monday morning, July 23, 2012. You will be able to test whether your presentation works properly (especially if you are using videos etc.) in the session room assigned to you during one of the coffee-breaks.
Symposium Programme
Meanwhile we also finished the programme for the symposium. We will email the final programme to you by the end of June, 2012, as still some changes are occurring so far. The programme will also contain information on the topic of your session and who will be chairing it.
Registration
In case you or your accompanying person or co-author/supervisor (in case he/she participates) haven't registered yet, please do so immediately on our website http://fib-phd.imb.kit.edu. Within the registration process you will receive a confirmation e-mail, which you have to confirm by clicking on the link given in the email. Some days (up to 2 weeks) upon registration an invoice will be issued to you. The address in your registration will be used for issuing the invoice. Please make sure, you use the correct address (e.g. in case the fee will be paid by your university, the address normally has to be the university address). In case you have already registered but used the wrong email address, please inform us via email to fib-phdUqf6∂imb kit edu. We will re-issue the invoice with the correct address. Please allow as a couple of days to do so, as the bill has to go through the university financial department.
Accomodation and travel
Please mind to book a hotel as soon as possible. A list of hotels can be found on the symposiums website http://fib-phd.imb.kit.edu. Information on train transport in Germany (e.g. from and to the airport etc.) can be found on the website http://www.bahn.de/i/view/USA/en/index.shtml. Details on public transport within the city of Karlsruhe you will find on the website http://www.kvv.de/auskuenfte-amp-fahrplaene/elektr-fahrplanauskunft-efa/fahrt-planen.html
In order to get to the symposium venue, choose "Karlsruhe, Durlacher Tor" as destination for public transport within the city. The tram stop is right across the street from the venue. During the duration of the symposium we will provide you with a tram ticket which you will receive upon signing in at our welcome desk.
Invitation to welcome barbecue
At this moment, we would like to renew our invitation to the welcome barbecue on Sunday, July 22, 2012, starting at 19:00 o'clock. Details regarding the barbecue venue and how to get there will be emailed to you by the beginning of July.
Looking forward to your presentation in Karlsruhe.
The Organization Committee